Medical data privacy requirements are complex.
It is the #1 reason why lifesaving projects never get off the ground.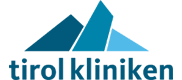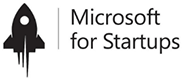 Medical data includes personally identifiable Information (PII) and other sensitive data, that are subject to various regulations such as GDPR, HIPAA, CCPA.
Inproper handling can lead to legal ramifications and significant fines.
Traditional methods such as manual anonymization of data are extremely time intensive and often too burdensome to conduct.
But we all know that sharing the right data can help saving lives.
How does ShareMedix work?
Medical Data Sharing and Medical Data Anonymization
ShareMedix enables medical professionals to anonymize and share medical data.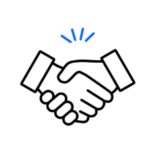 Create trust
by setting a secure
standard of data sharing in
your hospital.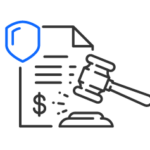 Minimize the risk
of high fines and other
financial penalties.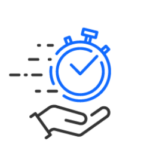 Save time
by immediately sharing data in secure manner instead of sending CDs or pendrives.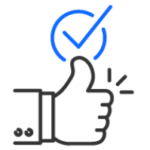 Make compliance easy
with GDPR, HIPAA and other
for your Data
Protection Officer.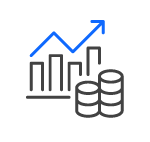 Save money
of manual anonymization by automating the processes in
your hospital.
Doctors
& Medical
Offices
With ShareMedix you can quickly anonymise your medical data and share it
with colleagues and patients.
• Have full control over your data
• Manage how long and with whom it is shared
• Free yourself from sending CDs and USB sticks

Hospitals
& Medical
Facilities
Establish a consistent standard within all medical departments to share data
securely and anonymously with external departments, colleagues and patients.

• Data leaves the hospital only anonymised and controlled.
• Conduct innovative projects, research grants and cooperate with other hospitals
• Hospital employees save a lot of time.
• The error rate decreases due to automatic anonymization.

Administrators
& Assistants
Satisfy the data requests from patients and authorities such as:

• patient asking for monitoring videos (risk of compromising the privacy of other patients)
• police requesting access to surveillance cameras videos
• health authorities demanding the medical documentation.

"The increasing need for anonymization was time consuming and expensive. With the ShareMedix intelligent software we can handle all of this with less time and costs for our staff and operations."
Pietro Lucillo, MA, IT-Project Manager, Tirol Kliniken
Requests from patients, insurance companies and institutions.
"It was the right decision to choose ShareMedix. The platform optimizes our VSI HoloMedicine®, making it easier for our doctors and clinics to handle large volumes of data."
Our out of the box solution allows you to register and use the software immediately.
you have smaller workloads

don't want to set up own instances (smaller costs)

you are interested in one specific anonymization type

your IT department is cloud-friendly
#2:

Our tailored approach
Customized around your specific business needs including a dedicated environment for your hospital, company or institution.
you want that the whole hospital/company uses the solution

you would like to implement custom features specific to your needs

it's important for your IT department to work on resources belonging to you
Request a free demo of our platform and see for yourself how
easy compliant data anonymization and sharing can be.