We make sensitive medical data useful and compliance easy.
Anonymize medical data. Share with others. Be compliant with privacy regulations.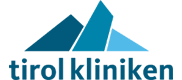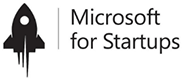 Medical data includes
personally identifiable Information (PII)
and other sensitive data, that are subject to various regulations such as GDPR, HIPAA, CCPA. Inproper handling can lead to
legal ramifications
and
significant fines
. Traditional methods such as manual anonymization of data are
extremely time intensive and often too burdensome to conduct
.
Use Blue.GDPR to quickly and easily anonymize sensitive medical data.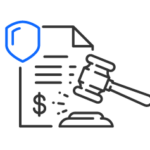 Minimize the risk of fines and other financial penalties.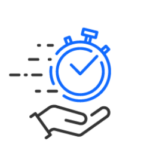 Shorten the time of formal agreements before using the data.
Make compliance easy for your Data Protection Officer.
Creating innovative projects, conducting grants, cooperating with other hospitals ofter relies on usage of videos, documentation, pictures and many more data. This requires long process of ethic commision approvals. Using Blue.GDPR and working on anonymized data you can
save up to months of administrative work
connected with getting all approvals.
Using real materials in conferences, trainings/teaching, linkedin, in public. Easy sharing of data to get second opinion,
share the data with patients or medical experts
.
Administrators & Assistants
Satisfy the data requests
from patients and authorities such as: patient asking for monitoring videos (risk of compromising the privacy of other patients), police requesting access to surveillance cameras videos, health authorities demanding the medical documentation
"The constantly increasing need for anonymization turned out to be a time-consuming manual process. With the intelligent software we can handle this special requirement more efficiently and thus relieve our staff."
Pietro Lucillo, MA, IT-Project Manager, Tirol Kliniken
Medical reports, diagnostic reports

Medical letters, doctor's letters
Anonymize your data and save a lot of time.
Personal Identifiable Information (PII) are automatically removed like:
Faces & whole silhouettes
Share instantly around the globe.
In data privacy compliant platform.
"We are happy that Blue.GDPR optimizes our product VSI HoloMedicine® and making it easier for doctors and clinics to handle large data volumes without much effort due to automated anonymization. It was the right decision to choose Blue.GDPR."
Liliana Duarte, Chief Regulatory Affairs Officer, apoQlar GmbH
Way #1:
Easy start and scale with your needs
Buy a licence in
Blue.GDPR cloud
and adjust the price to your current needs.
you have smaller workloads

don't want to set up own instances (smaller costs)

you are interested in one specific anonymization type

your IT department is cloud-friendly
Way #2:
Implementation tailored to your needs
Create a
dedicated environment
for your hospital or company.
you want that the whole hospital/company uses the solution

you would like to implement custom features specific to your needs

it's important for your IT department to work on resources belonging to you
Request a free demo of our platform and see for yourself how easy compliant data anonymization and sharing can be.